Nu-Metal Revival Tour
Saliva, Powerman 5000, Adema, Flaw, Andrew W. Boss
Sat
February 20, 2021
6:30 pm
EST
$30.00
Saliva
Powerman 5000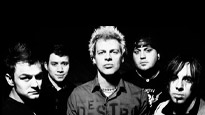 The original incarnation of POWERMAN 5000 took shape in Boston Massachusetts, where the group racked up a multitude of local gigs and produced two independent CD releases, 1994's True Force and 95's The Blood Splat Rating System. An unrivaled work ethic and growing legion of fans helped secure the band's dominance in the Boston rock scene, as well as creating a must-have commodity for many major labels.
1997 was a big year for Spider and company; it saw them sign with DreamWorks Records, relocate to Los Angeles and release their major label debut, Mega!! Kung Fu Radio. A year of touring with the likes of Marilyn Manson, Korn and Ozzfest followed, giving them national exposure and further strengthening the bands fan base. Their follow up, 1999's Tonight The Stars Revolt!, featuring the hits "When Worlds Collide" and "Nobody's Real" went on to sell more than a million copies . "Tonight The Stars Revolt! changed everything." Spider recalls. "Suddenly we went from being this weird little underground band to having our faces on MTV and our songs played nationwide."
On April 7, 2009, Powerman 5000 released a blog on their MySpace page stating that Anyone For Doomsday? has officially been re-released. The legal battle ended and the album was released under the SKG Music License. The album is available on iTunes as a digital download. On April 21st, the band released "V is for Vampire", the second single from their upcoming album, which is planned for a summer release.
Adema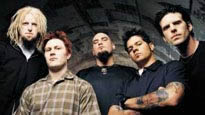 Flaw
Andrew W. Boss