Bobaflex, 9 Electric , Spider Rockets, N.A.S.H., Greg Gilroy & The Critically Ashamed Band
Fri
June 28, 2019
7:00 pm
EDT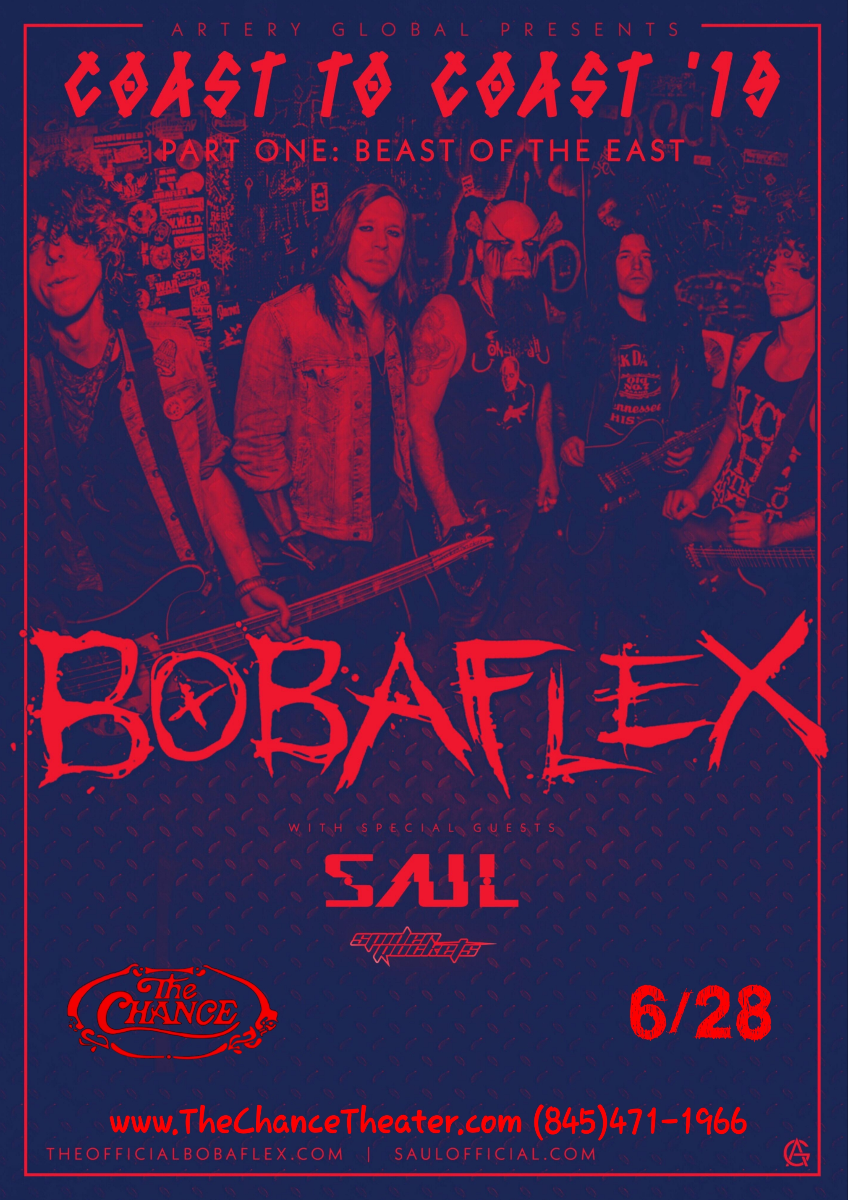 $15.00
Bobaflex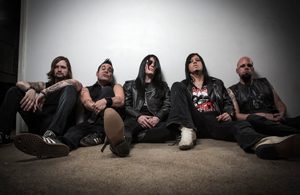 BOBAFLEX is known as one of the hardest working bands in the country. Renowned for their high energy, live shows and relentless touring the band was formed in 1998 by brothers Shaun and Marty McCoy. The brothers are known for their ancestral ties to the most infamous family feud in American history between the Hatfield and McCoy. The interest of the feud has spurred of late a mini-series, many documentaries and an upcoming modern day version series debuting this Fall.

BOBAFLEX released their 6th album CHARLATAN'S WEB on BFX RECORDS on September 10th. The long anticipated follow up to 2011's HELL IN MY HEART that featured the singles BURY ME WITH MY GUNS ON, CHEMICAL VALLEY and THE SOUND OF SILENCE. The first single off the album BAD MAN recently entered the charts at #38, their highest ranking for a single in their history.

The band consisting of brothers, Shaun (vocals, guitars) and Marty McCoy (vocals, guitars), Jerod Mankin (vocals, bass), Tommy Johnson (drums) and newly added David Tipple (guitars) will be bringing their tour from coast-to-coast in support of the new album and single, BAD MAN hitting the airwaves in July.

Their catalog is rounded out by PRIMITIVE EPIC (2003) on Eclipse Records; APOLOGIZE FOR NOTHING (2005) and TALES FROM DIRT TOWN (2007) on TvT Records and CHEMICAL VALLEY (2010) which they self-released. The band is not dreading on the past anymore as they embattled a troubled label, legal battles and just looking ahead to the future.
9 Electric
Spider Rockets
N.A.S.H.
Greg Gilroy & The Critically Ashamed Band